"Hunny… what are you doing? Is that your step mom's robe?
Yeah you said you only want to be with mom, so I thought this would help you think of her…
No honey, this isn't right! I told you the other day, we can't do this!
Dad… yes we can. I thought we shared a moment together?
That was an accident, I wasn't in my right mind…
Come on dad, I can't stop thinking about you… Since that night I've been wanting you so bad. Last night I was touching myself to the thought of you inside of me.
Sweetie this is so wrong, but I can't stop thinking about you either. Fuck… I am so hard for you right now!
Dad… is it okay if I feel you through your shorts?
Your mother can walk in at any time! We have to be quiet if we're really doing this…
One more thing dad, I want to fuck you in the bed you share with mom…
Watch as I lead my stepdaughter into my wife's and my bedroom, and let go of my carnal desires to feel every inch of her soft young body until I explode my fatherly load deep inside her pussy!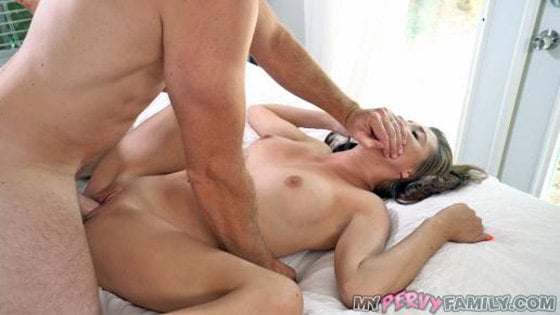 Related porn videos:
Latest porn videos with these stars:
Latest porn videos from this studio: