"Woah why are taking pictures like that?"
"I'm taking them for my boyfriend… well EX boyfriend now… he dumped me"
"That doesn't make any sense, why are you taking pictures for him if he broke up with you?"
"I want to show him what he's missing out on! Do you think you can help me out?"
My sister slowly undresses in front of me while I take pictures for her to make her ex jealous… But I can't stop thinking about us getting caught by our parents, they could walk in and see our little photoshoot right here in the living room!! Before I even had the chance to put a stop to this, my sister was begging me to let her snap a few pics with my dick in her hand… and next thing I knew she was taking every inch of my cock down her throat. I had no idea sis was so skilled in giving head!!
We might as well finish what we started,so sis slides off her panties and asks mestick it in her! I don't care if I was just her rebound fuck, it was worth shooting my load deep down my sister's throat!!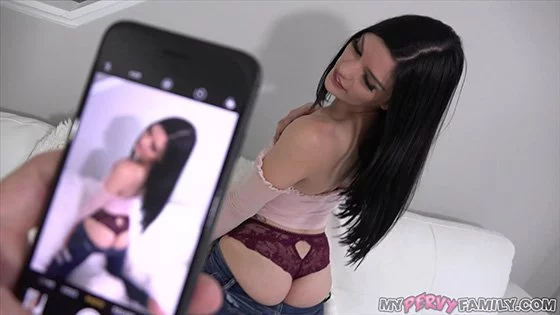 Related porn videos:
Latest porn videos with these stars:
Latest porn videos from this studio: