Spencer Scott returns home with her stepson, Apollo Banks, who seems like he's down in the dumps. It turns out that Apollo's basketball team just lost a crucial game, and a lot of the fumbles and screw-ups were because of Apollo's misplays. He just can't believe how BADLY he played- he's SO embarrassed. Will he ever be able to live this down?
Spencer tries to be a good stepmom and reassure Apollo that this isn't THAT big a deal. EVERYONE makes mistakes- it's just a part of life. If he only knew the number of times SHE'S made mistakes, he'd feel a lot less bad about it all. But Apollo is near-inconsolable, lamenting that even the cheerleaders on their OWN team seemed pissed at him by the end of the game. Suddenly, this seems to give Spencer an idea…
Spencer tells Apollo to wait right there as she goes up to her bedroom for a minute. And when Apollo sees her come back into the living room, his jaw DROPS. Spencer's dressed up in her old cheerleader outfit, and she wants to cheer her stepson up! She performs a cute cheering routine for Apollo, which brightens his mood a bit. Seeing as this new tactic is working, Spencer decides to cheer Apollo up even more with some playful and energetic sex!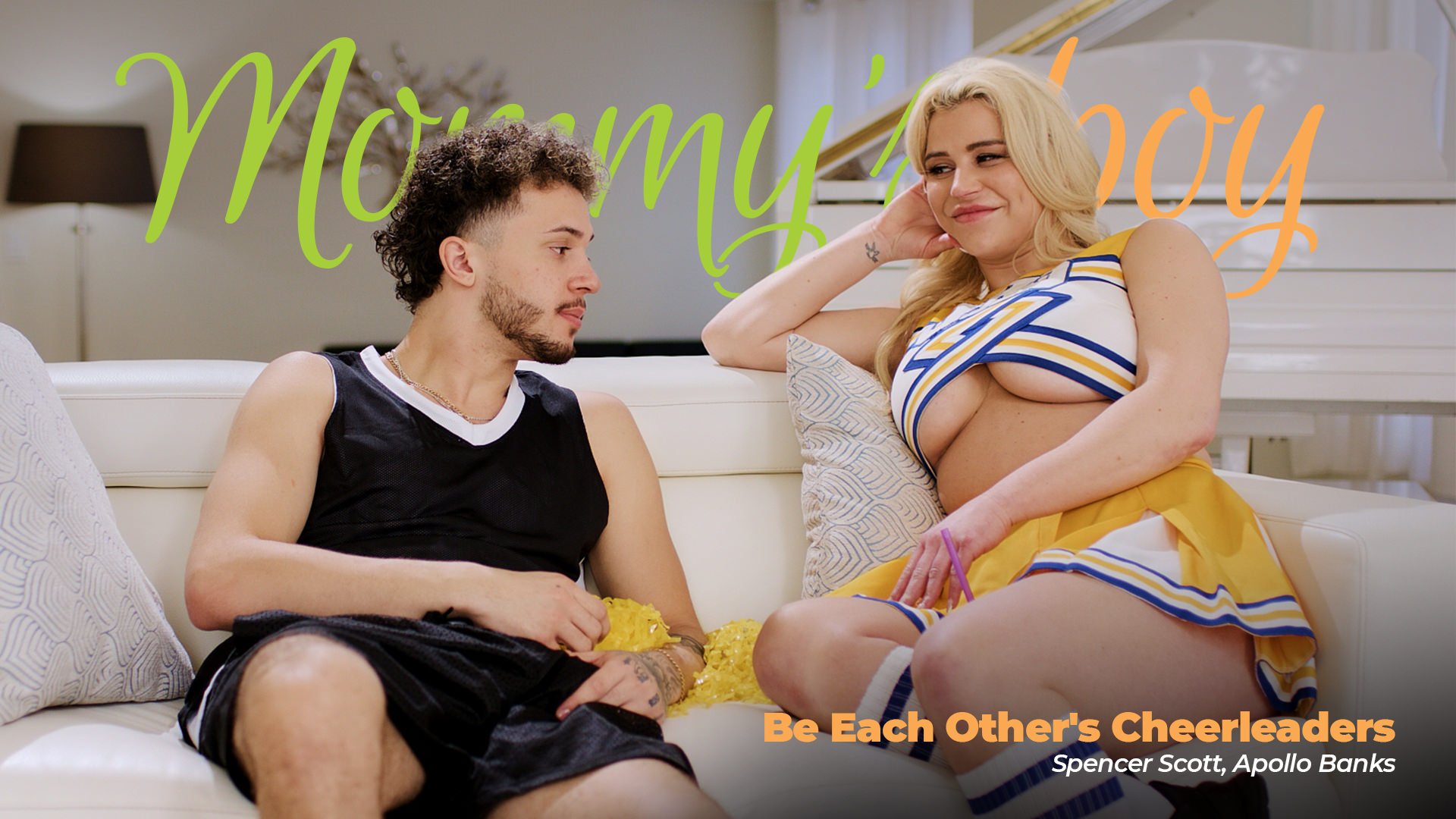 Related porn videos:
Latest porn videos with these stars:
Latest porn videos from this studio: