SCENE OPENS on a school principal, Principal Vaughn (Bridgette B). She sits at her desk, leafing through a stack of papers. She looks up and we see one of her teachers, Mr. O'Neil (Derrick Pierce) standing at the doorway of the office. Vaughn says she's called O'Neil there because she has a task for him.
'I…um, I'm sorry, but, what do you mean, exactly?' O'Neil asks.
Vaughn grins maliciously.
'I WANT Rebecca Taylor, Mr. O'Neil, and unless you want me to expose your little secret…YOU are going to get her for me.'
CUT TO TITLE
O'Neil is extremely reluctant but, afraid of whatever dirt Vaughn has on him being exposed, he ultimately agrees.
Later that day, O'Neil brings 18-year-old student Rebecca (Brooklyn Gray) to Vaughn's office. Feeling that he's done what was asked of him, O'Neil tries to leave, but Vaughn makes him stay. Even though Rebecca is initially reluctant, Vaughn threatens to mess up her college admissions and she ultimately agrees to do what Vaughn wants, as does O'Neil.
Principal Vaughn smiles with cold satisfaction, demanding that O'Neil take Rebecca's clothes off. Resigned, Mr. O'Neil nods grimly and nervously slips Rebecca's top off, revealing her perky tits.
Compromising O'Neil's principles was even easier than Vaughn thought it would be…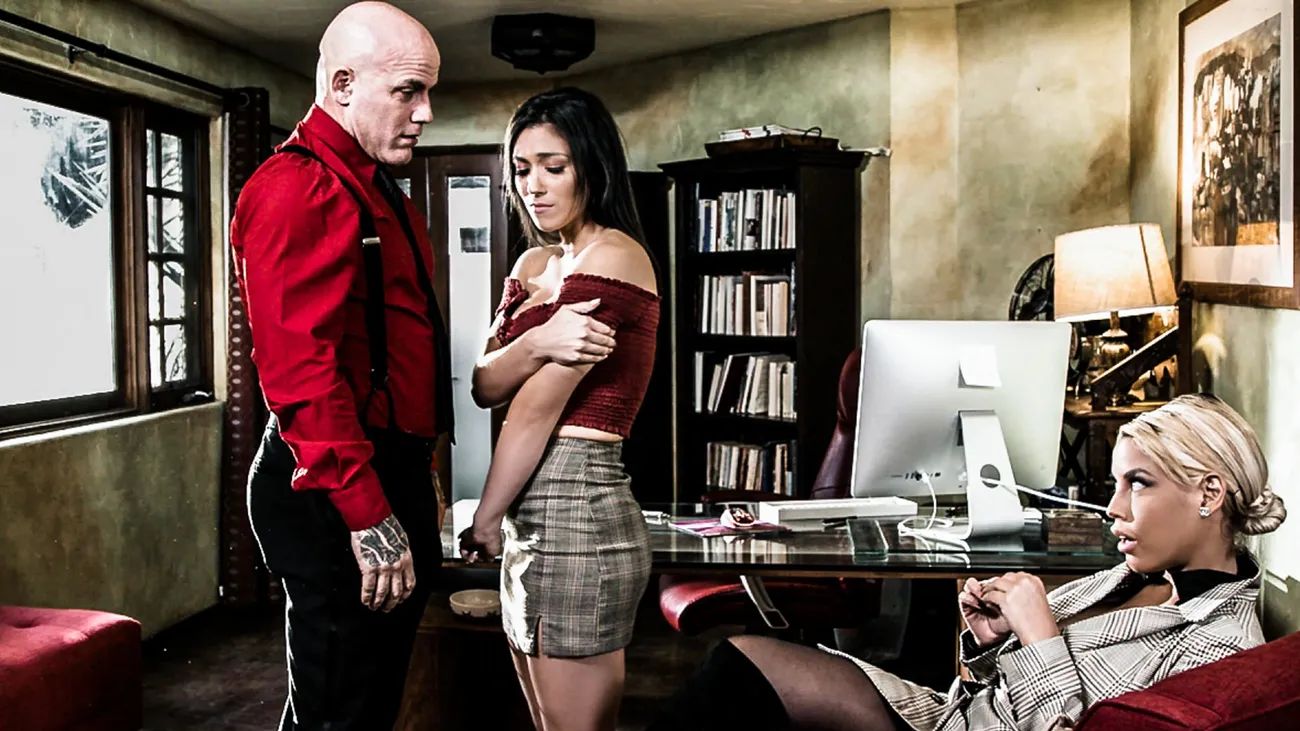 Related porn videos:
Latest porn videos with these stars:
Latest porn videos from this studio: